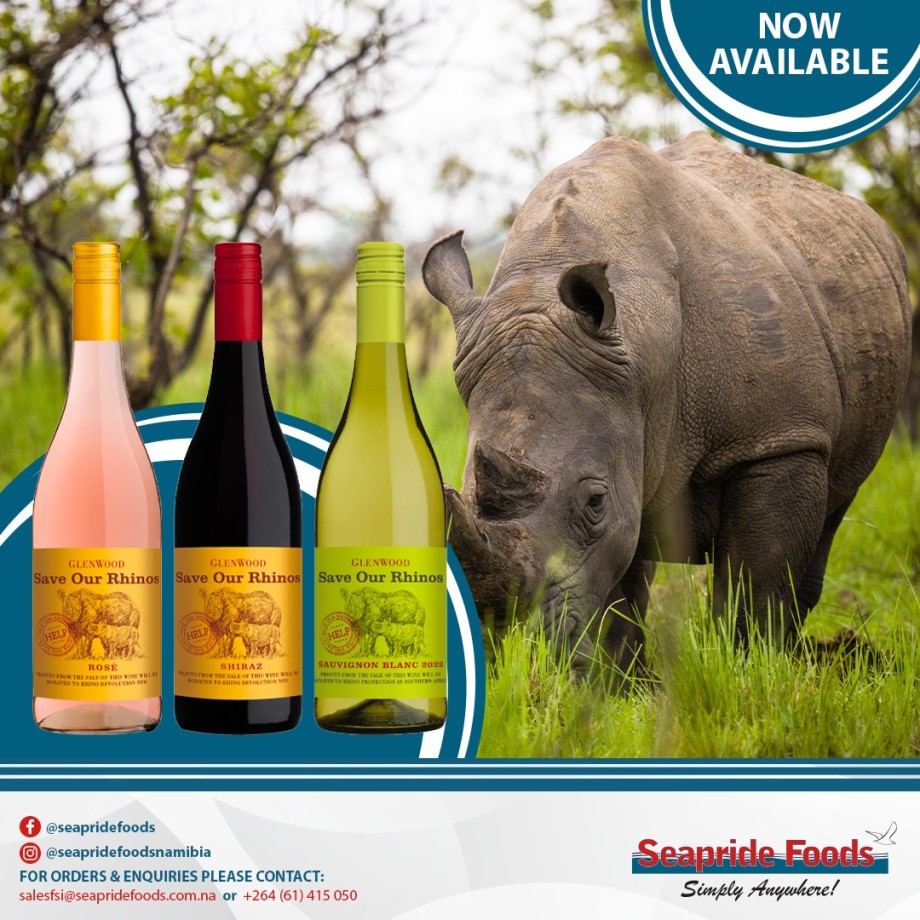 Tue, 1 Mar 2022
The Rhino Momma Project is a non-profit organisation that has made a significant impact in not only protecting rhinos, but also growing the rhino population.
Their goal is to continue breeding these magnificent species to try and repopulate Namibia, Africa and hopefully the rest of the world.
As of 1 March 2022, Seapride Foods & GlenWood Wines have been supporting The Rhino Momma Project Foundation in Namibia, by means of financial donations.
Seapride Foods & GlenWood Wines will each donate N$5.00 / R5.00 for every bottle of GlenWood 'Save Our Rhinos' Rosé and Shiraz Sold.
Find out more about the project and you can make a difference: Click here